Membership fees are:
Individual


Couple/Family
Supporting Member
One year - $15.00
One Year - $30.00
One Year - $50.00






Lifetime Individual - $150.00
Lifetime - Couple/Family -- $220.00
Lifetime Supporting Member -- $300.00

Please consider becoming a member of our society! The revenue generated by supporting member fees helps offset the cost of our newsletter, utilities, security and maintenance of our historic buildings.




A membership application can be found here.




Membership forms and fees can mailed to:

Waupaca Historical Society

321 South Main Street
Waupaca, WI 54981


Please make checks payable to the Waupaca Historical Society.




The Waupaca Historical Society also offers Business Member Partnerships for our Waupaca area businesses! This is a great way for your business to support the preservation of Waupaca area history! Forms for Business Partner Memberships can be found here.

Order your "Safer at Home" Waupaca community cookbook today!
Cookbooks are now available for pre-order with the form here! Cookbooks cost $10 each. The form, with payment, can be dropped off at the Holly Center or the Waupaca Area Public Library.
The cookbook, a joint fundraiser for the Waupaca Historical Society and the Waupaca Area Public Library, features recipes, stories and photographs from this pandemic year.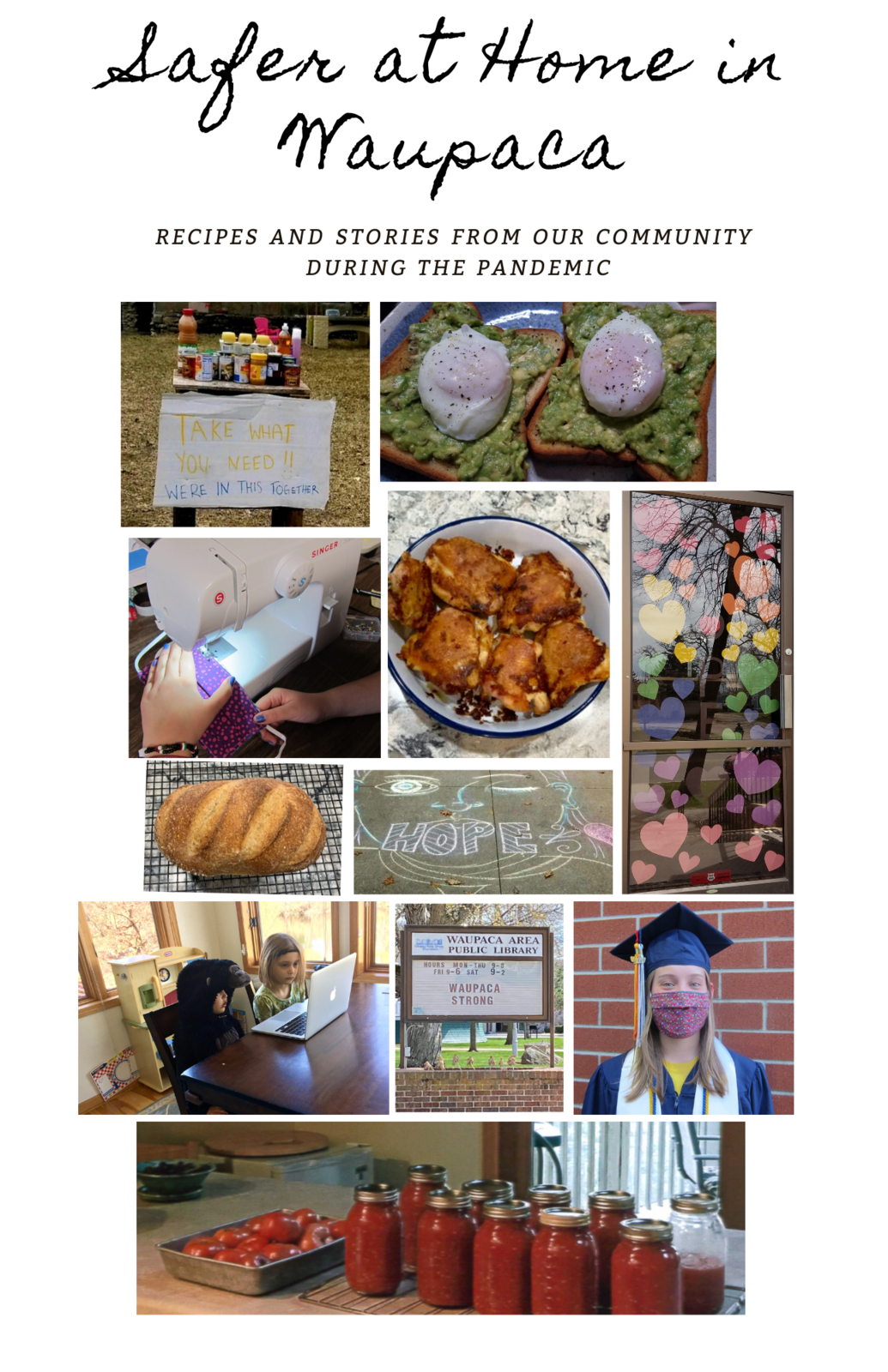 UPDATE ON
2020 FALL PLANS

Keeping in mind the safety of its volunteers, staff and visitors, the Waupaca Historical Society has decided to open its buildings this fall by appointment only.
People may call or email the Waupaca Historical Society for a one-hour tour or research appointment at the Holly History and Genealogy Center, Hutchinson House (as weather permits) or Depot (as weather permits). Outside of prearranged appointments, the buildings will remain closed to the public. All programs and meeting room rentals are cancelled through 2020.

No one should enter the building—visitors, staff or volunteers—who does not feel well or is experiencing flu-like symptoms, fever or any other COVID-19 symptoms. All visitors and volunteers are required to wear masks during tours and appointments.
Gift shop items are available via email or phone for curbside pickup or mail.
Appointments to visit the WHS buildings can be made by calling the Holly History and Genealogy Center at (715) 256-9980 or emailing Tracy Behrendt at