Historic Venues in Waupaca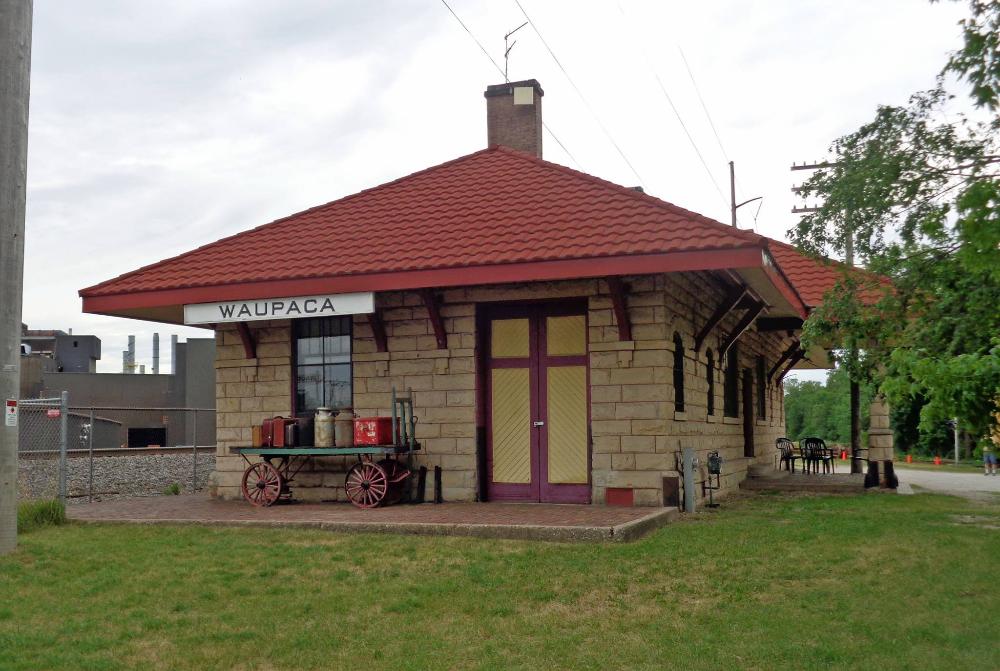 The city of Waupaca and the Chain O'Lakes area have a rich history, dating back to 1849. Many historic buildings, homes and locations still exist throughout the area, some of which are available for visiting or renting.

If you are looking for a historic venue in the Waupaca area, please consider the Waupaca Historical Society or another beautiful local historic sites.
Please see the brochure below for information or contact the Waupaca Historical Society today!
Special thank you to Jane Haasch for all of her work to put this brochure together!
Upcoming Programs at the Waupaca Historical Society!
Thurs., October 21, 6 p.m.:
"150 Years of the Railroad in Waupaca" with Mike Kirk at the Depot
Fri., October 29, 4-6 p.m.:
Brat fry at Halloween on Main (find us in front of the library/City Hall on South Main Street!). Children can trick-or-treat at local businesses downtown and enjoy Halloween activities!
Thurs., November 11, 6 p.m.:
"The Legend of Chief Waupaca" with Ray Reser at Danes Hall (301 N. Main Street)
Sat., Dec. 4: Yuletide Trail


Interested in receiving the latest news from the Waupaca Historical Society? Subscribe with your email address below!
Help us preserve your story!
We are collecting memories and stories from the COVID-19 pandemic of 2020-2021. These collections will be preserved at the Holly History and Genealogy Center to help future generations understand this time in Waupaca, our state, and our country. Please consider filling out our survey here!
Surveys can be emailed to director@waupacahistoricalsociety.org
or mailed to WHS, 321 S. Main Street, Waupaca, WI 54981.
2021 Summer Hours (UPDATE!)
Starting June 10, the Holly Center will be open to the public on
Thursdays from 10 a.m. to 2 p.m. and Fridays from 12 p.m. to 3 p.m.
WHS COVID POLICY

Following CDC guidelines, masks are appreciated in all of our buildings. We encourage all visitors to maintain a 6-foot distance from others and remain at home if exposed to COVID-19 or feeling unwell.
Appointments outside of open hours at any WHS buildings can be made by calling the Holly History and Genealogy Center at (715) 256-9980 or emailing
Tracy Behrendt at