The King Cottage is one of the early cottages previously located at the Wisconsin Veterans Home in King. The building was moved to South Park and placed behind the Hutchinson House in 1975. To make room for larger facilities, the Wisconsin Veterans Home had planned to move or demolish some of the original cottages on their site. The Waupaca Historical Society, at the time, only operated the Hutchinson House and thus was looking for more room for storage. Working with the City of Waupaca, the Waupaca Historical Society moved the cottage to its current location and immediately utilized it for artifact and office storage.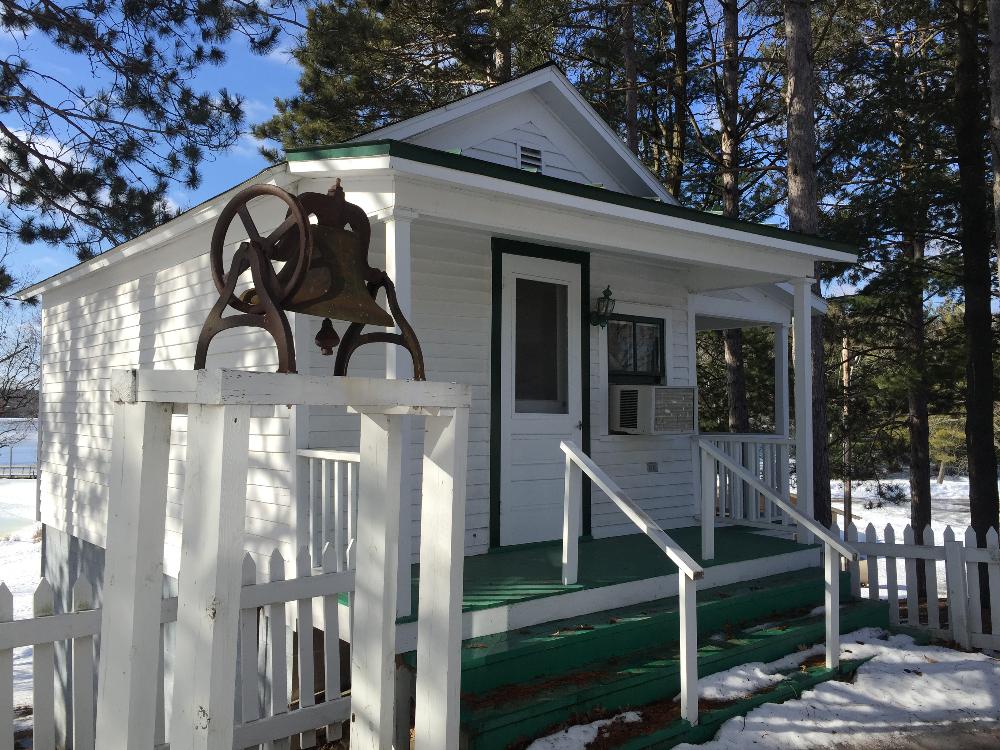 A few years later, porches were added to the cottage, and the interior walls were removed to allow for use as a research library. From 1997 until 2001, it was filled with photographs, books, maps, and other research and genealogical materials.
In 2001, with the purchase of the historic Carnegie Library building, the offices and many of the collections and genealogical and research materials moved out of the King Cottage. It then reverted back to storage for the Hutchinson House collections.
The King Cottage is open to the public. A small exhibit in cottage tells the story of the Wisconsin Veterans Home in King and the role the cottages played at the site.
Upcoming Programs at the Waupaca Historical Society!
November 12-21: Pre-order your commemorative Yuletide Trail tin for the cookie walk! Tins are $20 and support the Waupaca Historical Society!

Sat., Dec. 4: Yuletide Trail
Bring your commemorative holiday tin and join the cookie walk at Yuletide Trail! Shop downtown, see Santa, enjoy a stop at the fire pits outside City Hall, crafts and hot chocolate outside the library, and much, much more!
Interested in receiving the latest news from the Waupaca Historical Society? Subscribe with your email address below!
2021 FALL Hours (UPDATE!)
This fall, he Holly Center will be open to the public on
Thursdays from 10 a.m. to 2 p.m. and Fridays from 12 p.m. to 3 p.m.
WHS COVID POLICY

Following CDC guidelines, masks are required in all of our buildings. We encourage all visitors to maintain a 6-foot distance from others and remain at home if exposed to COVID-19 or feeling unwell.
Appointments outside of open hours at any WHS buildings can be made by calling the Holly History and Genealogy Center at (715) 256-9980 or emailing
Tracy Behrendt at